Aspen
, by Rebekah Crane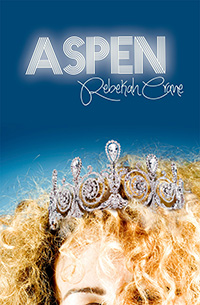 "
Aspen
is funny, raw, and uniquely romantic. With an eclectic cast of characters, it's an uncompromising look at tragedy and trauma, perception and reality, and how the worst accident of your life might just be the next best thing to happen to you."
-- Jessica Park, author of
Left Drowning
&
Flat-Out Love
"A tight, impeccably paced story with well-defined characters and intriguing relationships that will resonate with older teens." --
School Library Journal


--
Sarah Ellison, Vanity Fair Contributing Editor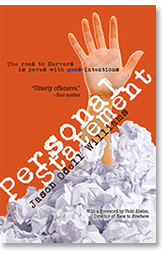 Getting into college has never been harder. Can't rely on a perfect SAT score or a 5 on your AP Mandarin exam. Field hockey and basketball? Please. The real sport is Volunteering. Change the world--and tell Harvard all about it.
In Jason Odell Williams' hilarious first novel,
Personal Statement
, it's open season on admissions--and a Category-3 hurricane is headed for Connecticut. To the kids in Cawdor, it's not a natural disaster. It's an opportunity. Let the games begin!