COMING SOON!
Aspen
, by Rebekah Crane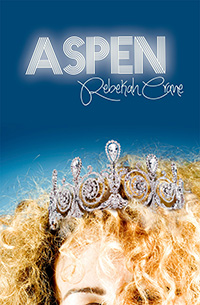 "
Aspen
is funny, raw, and uniquely romantic. With an eclectic cast of characters, it's an uncompromising look at tragedy and trauma, perception and reality, and how the worst accident of your life might just be the next best thing to happen to you."
-- Jessica Park, author of
Left Drowning
&
Flat-Out Love

COMING SOON!
Carly Keene, Literary Detective: Braving the Brontes
"Mix two parts adventure with one part literary history, add one spunky Alaskan girl, and you've got a fresh new series that puts the reader on the scene with
Carly Keene Literary Detective
. In this first book of a series, Katherine Rue creates a rollicking adventure that takes readers from an island in southeast Alaska to the moors of England where the Bronte sisters are about to be inspired, Carly style. Not to be missed."
-- Debby Dahl Edwardson, author of 2011 National Book Award Finalist
My Name is Not Easy

Each book in author Andrea Montalbano's new tween ebook series spotlights a member of the competitive all-girl Brookville Bombers soccer squad as she encounters adversity -- and topples it. With the help of teammates, friends and the Soccer Sisters Code, a list of ten unbreakable rules to live and play by, the tween protagonists wrestle with fitting in, standing out, and staying strong ... on and off the field.